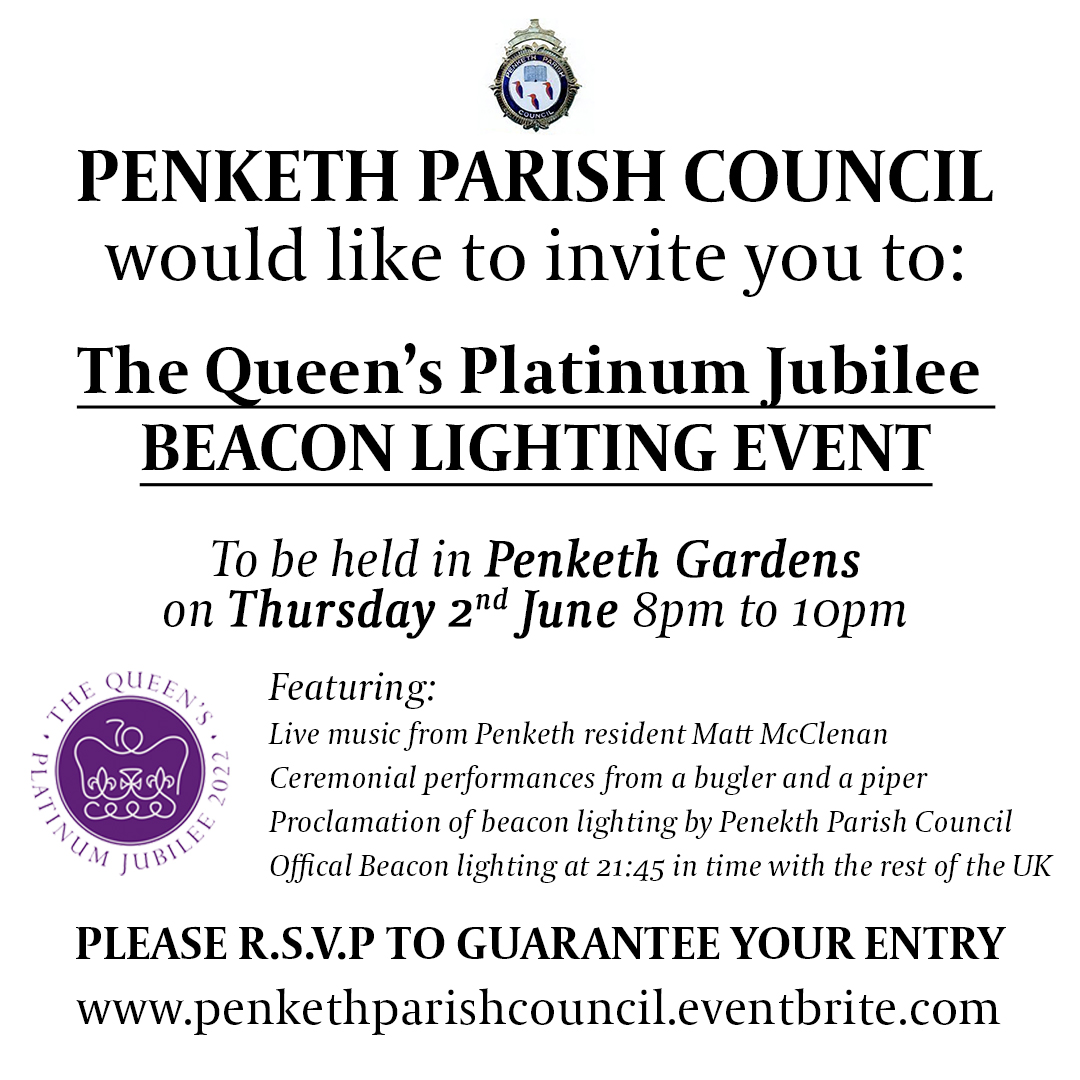 PENKETH BEACON LIGHTING
CEREMONY
THURSDAY 2ND JUNE, 8PM-10PM, PENKETH GARDENS
FOR FULL DETAILS & TO RSVP, PLEASE VISIT OUR EVENTBRITE PAGE:
As previously announced, we're hosting a Beacon Lighting Ceremony in Penketh Gardens on Thursday 2nd June, 8pm-10pm. This event forms part of the national Platinum Jubilee celebrations where over 1,500 beacons will be lit throughout the nation, UK Overseas Territories and the Commonwealth capitals in recognition of The Queen's long and selfless service.
Join us to celebrate the start of the Jubilee long weekend and enjoy an evening with live music, a bugler, a bagpiper, and witness the lighting of the permanent Jubilee Beacon structure that has been commissioned by Penekth Parish Council. Refreshments will be available to purchase on-site from Penketh Scouts.
In order for us to best manage capacity, we are asking those that wish to attend to complete an RSVP registration via Eventbrite (link below). RSVP pre-registration is not a condition of entry, however - it is the only way to guarantee entry. The event does have a limited capacity to comply with licencing requirements. Non-registered guests will be welcomed, providing that capacity has not been reached. Those that have an RSVP registration will be guaranteed entry up until 21:00.
FOR FULL DETAILS & TO RSVP, PLEASE VISIT OUR EVENTBRITE PAGE: